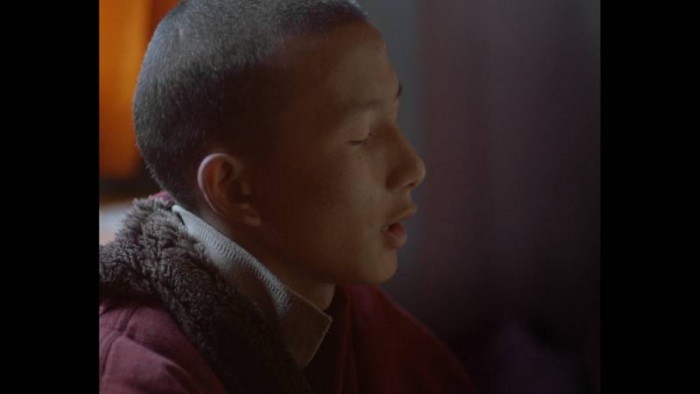 // Editor
Above the Timberline
2017, DOCUMENTARY, COLOUR, 5.1/stereo
DURATION: 46 MIN, LANGUAGE: ENGLISH SUBTITLE: ENGLISH
DCP
Der Annapurna Trek zählt zu einer der beliebtesten
Wanderungen im nepalesischen Himalaya. Touristen, die nach
einer 'Once in a lifetime'- Erfahrung suchen, treffen auf
nepalesische Einheimische. Im Strom des Augenblicks ziehen
Sie aneinander vorbei. Momente und Bilder kommen und gehen.
Doch was bleibt von den Begegnungen in Erinnerung?
Der Film stellt unsere gewohnten Zeiteinheiten in Frage
und entrückt uns von der Welt. Ein Filmessay über Fremdheit,
Einsamkeit und unsere menschliche Wahrnehmung.
-
The Annapurna Trek is one of the most popular hikes
in the Nepalese Himalayas. Tourists looking for a 'once in a lifetime'
experience mix with nepalese locals, passing one other
in a stream of momentary encounter, never to meet again.
Impressions come and go. But what remains in our memories?
The film challenges our perception of time and dislocates
us from the known world. A film-essay on strangeness,
loneliness and human perception.
DIRECTOR: MARINA HUFNAGEL
CINEMATOGRAPHER: LAURA KANSY
SOUND DESIGN: CORNELIA BÖHM
PRODUCTION: HFF MÜNCHEN / COCOFILMS

FESTIVALS
2018 DOKfest München (D)
2019 Ethnocineca, Wien (AT)

-