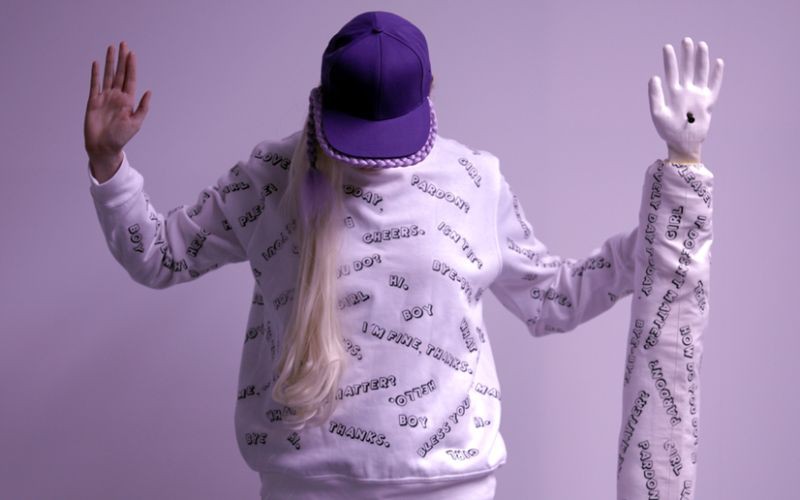 // Cinematographer
Rebel Girl - Push it, Push it real good!¿!
Performance from Lotte Meret for the Exhibition "Ja, Aber!" 2013
Re-Interpretation of the Song "Rebel Girl" from Bikini Girl. The classic hymn from
the feminist punk rock movement Riot grrrl was chosen for a reenactment. The token
gestures in the performance were based on essential requirements of a pop event.
The combination of long hair blowing in the wind, dense fog and endless guitar-posing
with whispering the song made the act absurd - the rebel girl is gone. The symbolic
order of the performance was chosen to question the act of identification in itself.
What is the potential of rebelliousness nowadays?
What are contemporary aspects of emancipation?