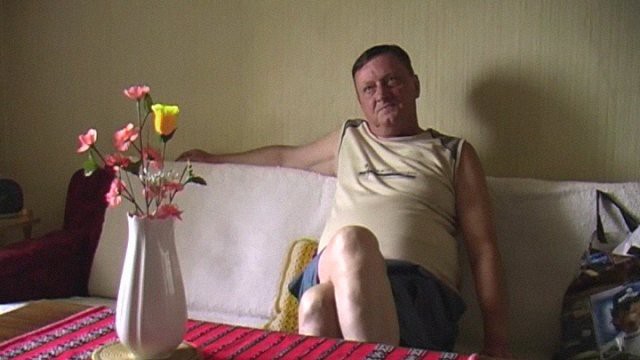 // Production
Blaha und Blüten
2008, DOCUMENTARY, stereo, 60 MIN.
BLAHA UND BLÜTEN. Geschichten entlang einer Grenze, die nicht mehr existiert:
Libor Blaha, ein Sudetendeutscher, der 1987 seine Heimat verlassen musste, um den Kommunisten zu entkommen; Antonin Hofmann, Eigentümer der Bergspitze Dylen, der die Überreste einer ehemaligen tschechoslowakischen Radaranlage in einen Radiosender für das Grenzland umfunktioniert hat; Justine Frank, 84-jährige Wirtin des Wirtshauses »Zum Irrgang«, in dem früher Schmuggler ein- und ausgingen; Miroslav Pazontka und Mathias Reisnecker, Grenzpolizisten am Übergang Mähring-Broumov.
BLAHA AND BLOSSOMS
Stories along a border that no longer exists:
Libor Blaha, a Sudeten German, who had to leave his home country in 1987 to escape the communists; Antonin Hofmann, owner of the mountaintop Dylen that has transformed the remains of a former Czechoslovak radar station in a radio station for the border region; Justine Frank, 84-year-old landlady of the inn »Zum Irrgang«, in which former smuggler came and went; Miroslav Pazontka and Mathias Reisnecker, border police at the transition Mähring-Broumov.
DIRECTOR: CLAUDIA LEDER
CINEMATOGRAPHER: SANDRA TRIERWEILER
EDITOR: EDUARD STÜRMER
SOUND DESIGN: CORNELIA BÖHM / BASTIAN EPPLE
FESTIVALS
2009 Grenzlandfilmtage Selb (D)
2009 100 Jahre Filmland Baden-Württemberg (D)